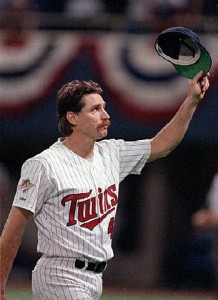 Later today the announcement will come. Like Dale Murphy, who spent 15 years on the ballot without winning a spot, Jack Morris could end his 15-year stint without being named to the Hall of Fame. But unlike Muprhy, Morris has come very close to being named to the Hall. And if he doesn't make it, it could as easily be blamed on the current climate around the ballot as anything else.
Morris was on 67.7% of the ballotts last year — the year no one was named to the Hall. That level was 2nd overall last year, behind Craig Biggio, Jeff Bagwell, and a host of other big names, names like Barry Bonds, Roger Clemens, Mark McGwire and Sammy Sosa—the names of those who we know were better players than Jack Morris, but who we also know used steroids. There seems little question that last year's vote was meant symbolically to say: we would rather not put anyone in the Hall of Fame than elect you who used steroids.
Did that mean Morris didn't get the votes needed? Did some writers leave him off their ballots just to make sure that no one was selected, and the message to those who used steroids would be clear?
Short of members of the baseball writers making that claim, I don't think we can know. And since Morris received more votes than he had in the previous 13 years, its hard to say that this actually hurt him.
The hard part is that Morris is close. 67.7% is not that far from the 75% needed. In contrast, Dale Murphy never received more than 23.2% of the ballots — and that was in his second year on the ballot. Still, looking at the stats and to the Baseball Reference comparison of  Morris with others in the Hall of Fame, he seems like a marginal candidate, and with the big names that have arrived on the ballot this year and last year, its hard to see him making it in this final shot. I don't think he will be the 3rd Mormon in the Hall of Fame.
But, Mormons don't have to look to Morris for that possibility any longer. This is Jeff Kent's first year of eligibility. And while Kent may not be a slam dunk candidate, I do think he has a better shot than Morris.
We'll see.