Posts Tagged 'Walter "Big Train" Johnson'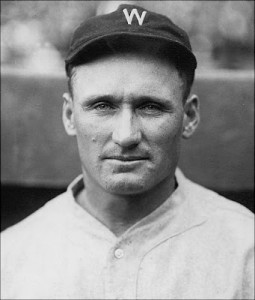 If Mariano Rivera wrote an article for the Ensign, would you be surprised? Would you read the article?
The idea seems crazy—the Ensign doesn't publish articles like that, does it? I suppose not. But its predecessor, the Improvement Era, published from 1897 to 1970, did publish articles by non-Mormons occasionally, and those articles even included some without a religious message.
And for baseball fans, he best of these articles might be the following article by Walter "Big Train" Johnson, published just two years before he was inducted into the inaugural class of the National Baseball Hall of Fame.