Posts Tagged 'David Wright'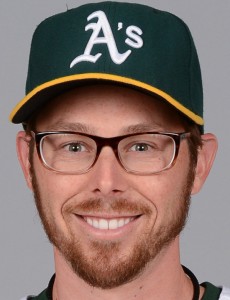 Oakland As 2nd baseman and LDS Church member Eric Sogard has reached the final in MLB's "Face of MLB" popularity contest. Sogard faces the Mets' David Wrigth in the twitter-based vote today, starting at 9am EST.
Fans can vote on twitter up to 25 times until 8am tomorrow.
The Face of MLB contest is basically an MLB promotional campaign to engage fans for the upcoming season. Each team nominates a player who then faces a player from another team in a day-long twitter vote. The winner advances to the next round in an elimination contest that ends with the final today.