Posts Tagged 'non-roster invitee'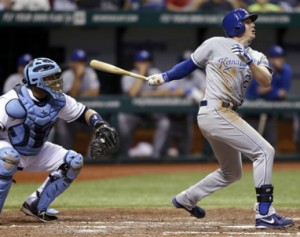 For some players, spring training has to be stressful. If your status reads "NRI" (non-roster invitee) or if you are at the bottom of your team's depth chart (or you think you are), then how well you do in spring training makes all the difference.
The Indian's Elliot Johnson, in spring training as a non-roster invitee,  must be struggling with that now. And so far he seems to be making a strong case. Johnson was 5 for 13 last week (.385) with 3 rbis, bringing his total so-far to 5 rbis in just 16 at bats. Can he keep this level of performance up for most of spring training? If he does, will it mean he makes the roster?