Posts Tagged 'Carlos Torres'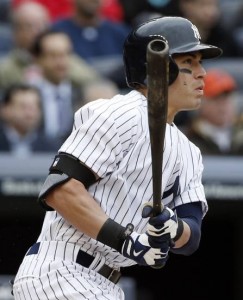 Yes, Jacoby Ellsbury is good. Even in the "off year" he has had this season, Ellsbury has been well above the average major league player. But this past week his performance was stunning — moving him substantially closer to his career average. Last week Ellsbury was 12 for 23 (.522) with 4 home runs (bringing his season total to 14), 2 stolen bases, 6 runs scored and a stunning 9 rbis. And he only struck out once last week. Ellsbury may finish the season very hot, and with the Yankees just 3 games out of the wild card, that could make a big difference.
Also strong last week was the Nationals' Bryce Harper, who was 6 for 20 (.300), built mainly on three home runs. Harper's average for the year is now up to .268 and he has finally reached double digits in home runs.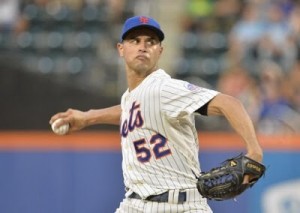 Just as we learned that Mets reliever Carlos Torres comes from a Mormon family Torres had a gem of a week, including an "emergency" start in which he lasted 5 innings, striking out 6 while shutting out the Cubs. Overall, Torres lasted 6 and 1/3rd innings without giving up a run while striking out 8.
Torres was nearly matched last week by the Royals' Jeremy Guthrie, who notched his 10th win. Guthrie gave up just 5 hits and a walk (resulting in a single run) in an 8-inning start, giving him a 0.75 WHIP for the game. But this only reduced his era to 4.32 and his WHIP to 1.31. Royals fans must wish that this past week's Guthrie showed up more often.
Read the rest of this entry »