Posts Tagged 'Mason Smith'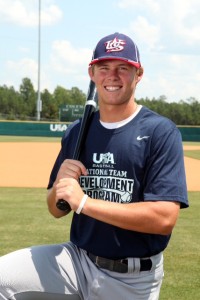 If it is hard to adjust to professional baseball from college for some players, then how hard must it be for players drafted from High School? Mason Smith, who graduated this summer from Rocky Mountain High School in Meridian, Idaho, was selected in the 4th round of this summer's draft (118th overall) by the San Diego Padres. After signing he was sent to the Padre's Arizona League affiliate (the AZL Padres), where he struggled to adjust.  While Smith initially did well at the plate, he fell into a bit of a slump in July, and his batting average dropped to a low of .154. But since then he has adjusted and started hitting. In August he hit .303, and last week he was 4 for 11 (.364) with 2 rbis and a stolen base. No doubt Mason will suffer slumps from time-to-time in the future, but the past month shows he has adjusted to the minors, and may be ready for promotion next year.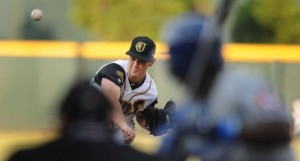 The Marlins' promising prospect in the AA Southern League, Matt Neil, pitched a gem last week, but failed to get a win when his team didn't score during his 5-inning service. Neil gave up just 3 hits and struck out 6 in the first of his two outings last week. He also pitched 2 innings of relief last night, giving up a run and two walks. Still, his season era, including 9 games in AAA, is now 3.95, while his era for AA this year is 3.05.