Posts Tagged 'Bruce Hurst'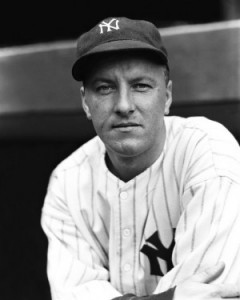 Last week I covered the recent Hall of Fame balloting, which for the second time denied a Mormon player entrance after that player had been on the ballot for a full 15 years. And I included in that post a trivia question: "Who was the first Mormon to appear on a Hall of Fame ballot?"
As I mentioned last week, Jeff Kent this year became the 10th Mormon to appear on a Hall of Fame ballot. Since he is a stronger candidate than either Jack Morris or Dale Murphy (the Mormons who appeared on 15 ballots without making the Hall), we may see him elected in the next few years. Or, he may become the third Mormon to last 15 ballots without being selected. Time will tell.
So then, who was the first Mormon on the Hall of Fame ballot? And for that matter who were the others who have appeared on the ballots over the years?
Welcome back to the bigs, Adam Rosales! The Oakland As brought Rosales back from the minors this week after they sent down backup infielder Brandon Hicks. While Rosales didn't immediately tear up the base paths, he does have a chance to capitalize on the move and show that he should stay.
Rosales wasn't the only one called up this week. The Red Sox called up Clayton Mortensen again, but again it was just for a single game (which Mortensen won in 2.2 innings of shutout relief) before he was sent back down. Mortensen didn't help his case, however, by then giving up a home run in his next start with AAA Pawtucket. Still, he sports a 1.96 era over 36.2 inning with Pawtucket and a 1.17 era over 23 innings in the majors.