Posts Tagged 'Darwin Barney'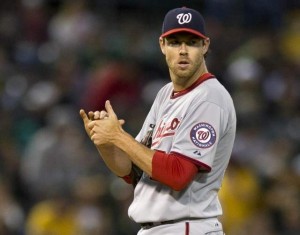 Despite his weeks on the disabled list earlier in the year, Doug Fister's record this year is fantastic. Last week he pitched twice, earning a 1.42 era over 12.2 innings, giving up just 3 walks and 12 hits in the process (1.18 WHIP). For the season his era is just 2.69 — among the best in the majors this year. His strike out to walk ratio is 5:1, and he earned his 10th win of the season this year—putting him on the leader board for the first time this year (he hasn't pitched enough innings to qualify in most other categories).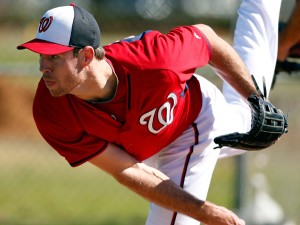 Best among Mormon pitchers last week, Doug Fister continues his exceptional performance following his stint on the disabled list earlier this season. With a 2-run 7-inning (2.57 era) start this past week, Fister has his season era down to 2.90, good enough for 18th in the majors, if he had pitched enough innings to qualify. Perhaps the only black mark on the start was that Fister gave up his 7th and 8th walks of the season.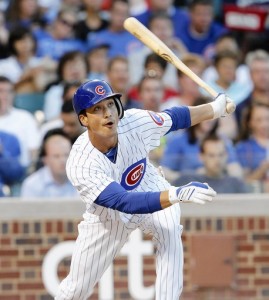 Cubs second baseman Darwin Barney was great last week — better than any other Mormon in the majors. Barney held his own fireworks show, with his bat this time, on July 2nd and was short of hitting for the cycle by a home run. Barney was 8 for 21 last week (.381) scoring 3 runs and earning an rbi, and in the process raised his average for the season by nearly 25 points to .219—closer to his career norm.
Close on Barney's heels last week was Adam Rosales, brought up from the minors as a backup infielders for the Rangers. Rosales was 3 for 10 last week with 3 rbis. But given Rosales past performance in the majors, it doesn't seem likely that he will be able to keep up that average.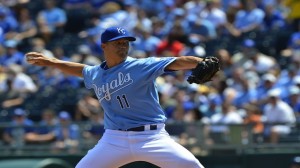 Yes, Mormon outfielders like Jacoby Ellsbury and Bryce Harper are well-known and exciting to watch, but given last week, maybe fans should give some love to the Mormon pitchers active in the majors. Kyle Farnsworth, Doug Fister and Jeremy Guthrie were all stellar in the games they pitched—Farnsworth and Fister didn't give up an runs while Guthrie gave up just one run in 6 and 2/3rds innings while striking out 9. And both Fister and Guthrie ended up with a 0.75 WHIP for the week. Fister now has a season era of 2.65.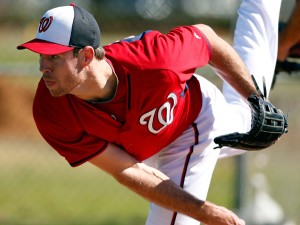 Finally back after suffering a lat strain late in spring training, Doug Fister struggled through a bad start week before last, and then was back in form, giving up just 1 earned run in a 7-inning no-decision start against the Diamondbacks. Fister gave up 5 hits and no walks in the start (0.71 WHIP) and struck out 6. His performance must be making the National's brass happy about signing Fister during the off season. Read the rest of this entry »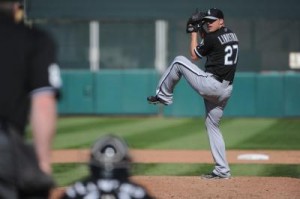 Earning his 5th save of the season last week, the White Sox's Matt Lindstrom is looking like a solid closer at the moment. In his two one-inning appearances last week he gave up just 1 hit and 1 walk — for a 1.00 WHIP and 0.00 era. For the season his era is down to 2.81 in 16 innings of relief and 8 save opportunities. But Lindstrom isn't expected to keep up this level of performance for the whole year.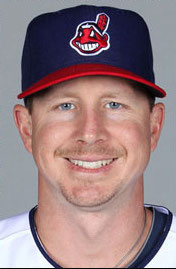 If it is possible to "win" spring training, then Elliot Johnson has pulled it off this year. Johnson, who has built a career as a utility infielder, did what he needed to. He was .345/.387/.586 during the spring—numbers that would attract the attention of any manager. But Johnson has managed similar numbers in previous years in spring training—in 2008 and 2011—but his performance during the year has fallen far short. His best year in the majors was 2012, when he hit .242/.304/.350. Still, his performance has won him a spot in the opening day roster. Without doubt, he will be trying to do still better this year.
Johnson was particularly strong during the last week of spring training, when he led all the other Mormon players except the Rangers' Adam Rosales. Rosales was 5 for 11 last week (.455) with a run scored. But Rosales hasn't done nearly as well as Johnson, recording a weak .191 spring batting average. And also unlike Johnson, Rosales has been designated for assignment to AAA.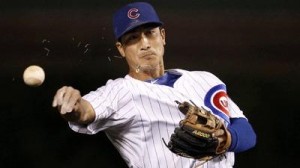 As pundits wondered whether the Cubs would keep Darwin Barney at second this year, because of his poor performance at the plate last year, Barney's bat woke up in a big way, as he was 4 for 9 last week (.444) and raised his spring training average to .308. Of course, Barney will need to keep up a high level at the plate for the final weeks of spring training to show that last year's average was an aberration. We'll keep an eye on him.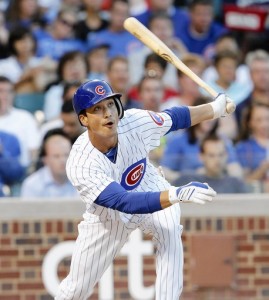 As spring training progresses, many news websites and blogs are wondering whether or not Darwin Barney will continue starting at second base for the Chicago Cubs, and even whether or not he will remain with the team. The problem focuses on Barney's poor performance at the plate last year, the worst of his major league career.
Barney's strength has been his fielding, where he won a gold glove in 2012 and committed just 2 errors at 2nd that year. And he tied the major league record for the number of consecutive errorless games at second base: 141.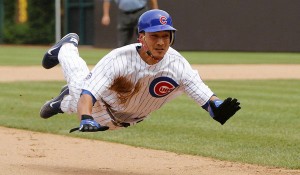 Its too early to read much into the first week's performance in Spring Training games, but its hard not to notice that Darwin Barney has started hot. Barney went 3 for 5 in the first handful of games, with a home run, 2 RBIs and a run scored.