Posts Tagged 'Doug Fister'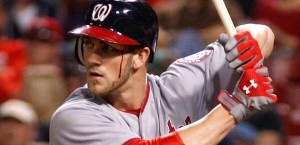 The Washington National's Bryce Harper found a groove last week, hitting 2 home runs and earning 7 rbis in 21 at bats. After an injury-diminished and less-productive season than might be expected from Harper, last week had to be very welcome; his 2 home runs last week are a third of his total for the year so far and his 7 rbis raised his season total to 23. No doubt Harper hopes that he is back to his expected form.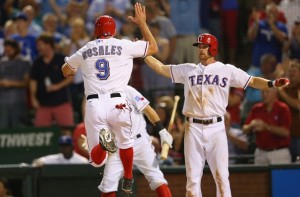 After a few weeks of getting to the plate in dribs and drabs, the Texas Rangers' backup infielder Adam Rosales finally saw some regular plate appearances, and responded with an exceptional week. Rosales was 7 for 14 (.500) last week, with 5 runs scored and 5 rbis on 2 home runs and 4 walks. And this past week's performance boosted Rosales' season average to .350, although on a mere 40 at bats.
Rosales was far from the only Mormon player who performed well last week. Jacoby Ellsbury was hot, going 10 for 24 (.417) while the backup shortstop for the As, Eric Sogard, was 7 for 16 (.438) with 4 runs scored, 3 rbis and 7 walks.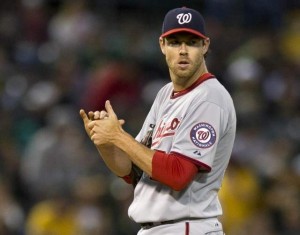 Despite his weeks on the disabled list earlier in the year, Doug Fister's record this year is fantastic. Last week he pitched twice, earning a 1.42 era over 12.2 innings, giving up just 3 walks and 12 hits in the process (1.18 WHIP). For the season his era is just 2.69 — among the best in the majors this year. His strike out to walk ratio is 5:1, and he earned his 10th win of the season this year—putting him on the leader board for the first time this year (he hasn't pitched enough innings to qualify in most other categories).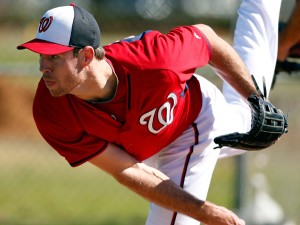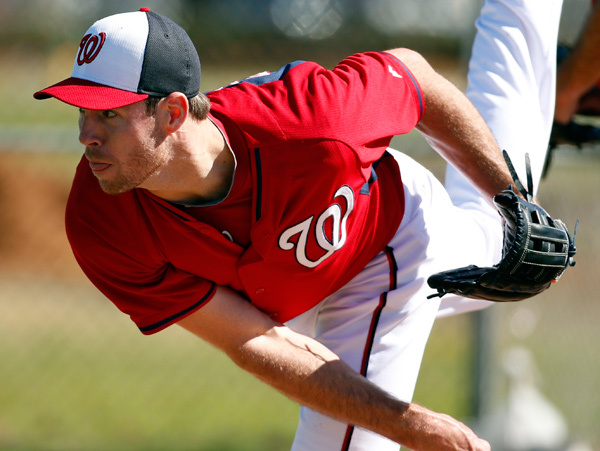 Best among Mormon pitchers last week, Doug Fister continues his exceptional performance following his stint on the disabled list earlier this season. With a 2-run 7-inning (2.57 era) start this past week, Fister has his season era down to 2.90, good enough for 18th in the majors, if he had pitched enough innings to qualify. Perhaps the only black mark on the start was that Fister gave up his 7th and 8th walks of the season.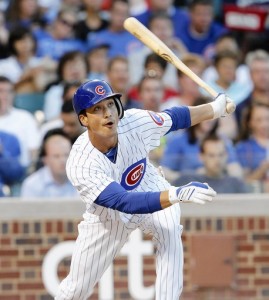 Cubs second baseman Darwin Barney was great last week — better than any other Mormon in the majors. Barney held his own fireworks show, with his bat this time, on July 2nd and was short of hitting for the cycle by a home run. Barney was 8 for 21 last week (.381) scoring 3 runs and earning an rbi, and in the process raised his average for the season by nearly 25 points to .219—closer to his career norm.
Close on Barney's heels last week was Adam Rosales, brought up from the minors as a backup infielders for the Rangers. Rosales was 3 for 10 last week with 3 rbis. But given Rosales past performance in the majors, it doesn't seem likely that he will be able to keep up that average.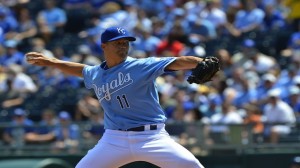 Yes, Mormon outfielders like Jacoby Ellsbury and Bryce Harper are well-known and exciting to watch, but given last week, maybe fans should give some love to the Mormon pitchers active in the majors. Kyle Farnsworth, Doug Fister and Jeremy Guthrie were all stellar in the games they pitched—Farnsworth and Fister didn't give up an runs while Guthrie gave up just one run in 6 and 2/3rds innings while striking out 9. And both Fister and Guthrie ended up with a 0.75 WHIP for the week. Fister now has a season era of 2.65.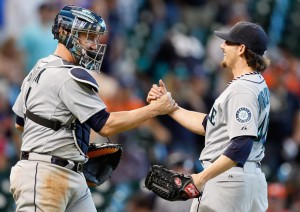 While it might not seem the case, playing well in a backup role is hard. Because the batter doesn't see as many pitches, its harder to do as well at the plate. So, when a backup player is doing well, that is noteworthy.
In that sense, John Buck's current performance is great. He was 4 for 10 last week (.400), and his season average is up to .271 (on 59 at bats). Buck has only hit better than that in one season of his 11 year career, so it seems unlikely that he will keep up that level for the rest of the year—especially as a backup catcher. But his performance so far is still great.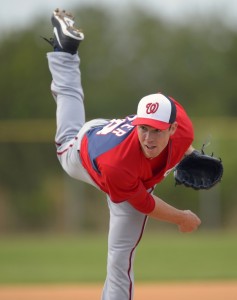 The National's Doug Fister has pitched 6 games since returning from the disabled list, and except for the first game they have all been fantastic. In those five games (32.1 innings) he is 4-0 with a 2.23 ERA and 0.84 WHIP. And even his season-to-date stats should put him among the league leaders, except that he hasn't pitched enough innings to qualify. In fact, Fister probably needs another 7 or more 7-inning starts to qualify for the averaged pitching stats leader listing. So, assuming Fister stays healthy and continues to pitch well, it will be another month and a half before his performance shows up among the ERA and WHIP leaders.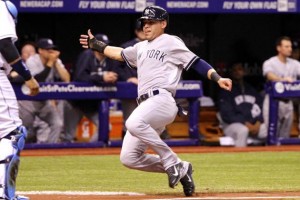 After falling into a slump that lasted most of the month of May, Jacoby Ellsbury stole his way back toward his customary performance last week, going 8 for 23 (.348) with 5 rbis and 4 stolen bases, despite an overall mediocre performance by his team, the Yankees. The stolen bases are particularly noteworthy, since they raised him from 11th in the majors last week to 6th overall. During his career Ellsbury has 3 times led the American League in stolen bases.
He isn't the only Mormon to do well at the plate last week. The As Eric Sogard also cracked .300 — going 5 for 13 (.385) with a run scored. But Sogard's part-time role means he gets fewer plate appearances, and his record reflects that. And while Sogard is popular with fans, its hard to justify his presence in the lineup when he is hitting just .207 for the season.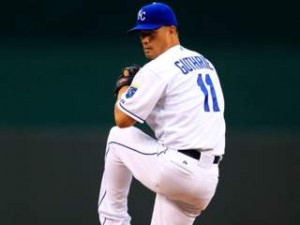 While Jeremy Guthrie isn't known as the kind of pitcher who will lead your rotation, he does usually provide the kind of solid starts that a good team can use. He fits well as a 4th or 5th starter, let's say. But occasionally even 5th starters show a little brilliance, like Guthrie managed last week. He pitched for 7 innings against the White Sox, giving up just 1 run, 3 hits and 2 walks. For the game he had a 1.29 era and a 0.71 WHIP—exactly what you want from the ace of your staff. I'm sure Guthrie wishes he could pitch like this every start.