Posts Tagged 'Brett Pill'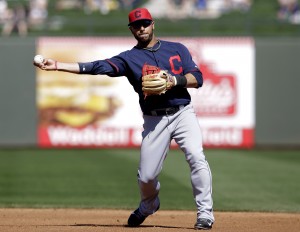 With the end of the minor league season this past week, it seems like some players let up and stopped playing as hard while others somehow excel. In the latter group this year is Elliot Johnson of the Columbus Clippers of the International League (AAA). Johson was 8 for 15 last week (.533) with a home run, 5 walks, 3 runs scored and 6 rbis. Johnson improved his minors record for the season to a .236 average over 314 at bats.
A bit behind Johnson last week was Brett Pill, who plays for the Kia Tigers of the Korean League. Pill was 10 for 22 last week (.455) with a home run (his 17th), 4 runs scored and 5 rbis. Pill's season average is up to .317. Adam Law also improved last week, hitting 7 for 22 (.318), helping him finish with a .273 average.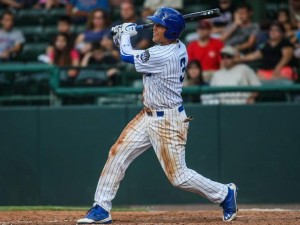 Often when minor league players are promoted from one class to another their performance falls off as they adjust to the new league. But occasionally that doesn't happen, such as happened recently with Jacob Hannemann. The Cubs' top-20 prospect arrived in the Florida State League this past week and promptly made a mark. Hitting 7 for 22 (.318), Hannemann also had 5 runs scored, 2 rbis, 2 walks and 3 stolen bases. And it is in stolen bases that Hannemann excels—an analysis at Fangraphs places him 5th in all the minor leagues, despite the fact that he is only now reaching the A+ level.
Hannemann's performance last week is slightly behind that of Brett Pill, who plays in the Korean League. Pill, who once played for the Giants, was 8 for 23 (.348) last week with 5 runs scored, 3 rbis, 2 home runs and a stolen base. And his season record remains great; he is hitting .322 over 205 at bats, with 15 home runs.