Posts Tagged 'Jacoby Ellsbury'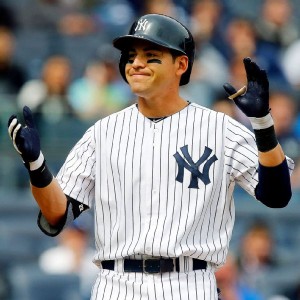 While last week the Mormons in the major leagues managed almost a bust, those who weren't injured seemed to come roaring back last week, led by the Yankee's Jacoby Ellsbury. Last week Ellsbury was 8 for 18 (.444) raising his season batting average to .333. He also hit a home run, earned 3 rbis and stole two bases and jumped back onto the stat leaders board in 3 more categories.
On paper, Ellsbury was followed by the Mariner's John Buck, who hit .750 last week and scored two runs. But Buck's performance came from one game, against the hapless Astros, in which he was 3 for 4. That game raised Buck's season average to .300 — but since Buck is a backup catcher with only 20 at bats so far, its hard to see much significance in a single game's performance.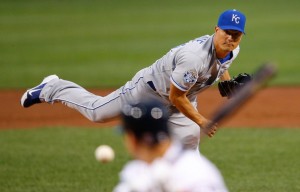 While its not unusual for an individual player to have an off week, its much more unusual for all of the Mormon players to have poor or mediocre performances at the same time. But this past week was like that.
Perhaps the strongest performance was from the Royals' pitcher Jeremy Guthrie, who improved his era in two starts last week. But Guthrie's performance can't really be called stellar: a 4.05 era for the two starts, a loss, 16 hits and a walk with 6 earned runs over 13.1 innings pitched. Meh…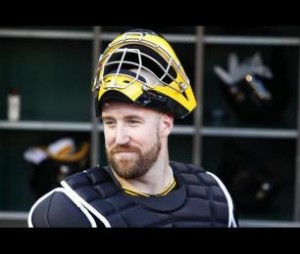 The backup role is hard. I've wondered for some time what toll the backup role takes on a player's performance. Take John Buck, for example. As a backup this year the catcher has played in just 4 games so far, while last year he had played in 16 games by April 20th. And last year at this point Buck had a .293 batting average, while this year he is hitting just .231. How much of this difference is because Buck isn't playing every day this year? And how much is because he began last year on fire?
This past week, despite his backup role, Buck was .333 at the plate with a walk and 2 strike outs, raising his batting average for this year to near his career average. Still, in a backup role its hard to have much higher expectations of Buck.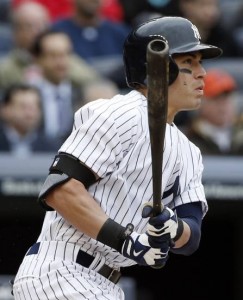 Its amazing how different the regular season can be from spring training. Last week, Elliot Johnson was on top of the Mormon players in spring training, and this week, in the regular season, he is on the bottom, while Jacoby Ellsbury, mediocre in most of spring training, has transformed into the best performer among the Mormon players.
Ellsbury started the season in 3s — hitting .333 (7 for 21), scoring 3 runs, stealing 3 bases and walking three times. All this he managed while his team (the Yankees) managed a mediocre performance.
We are a week away from the first Spring Training baseball games, and most players have already reported. And as always happens during the off-season, many players have moved from one team to another as managers search for just the right combination of players, and players look for more money or better opportunities.
Of course, the Mormons in professional are no exception. Here is a rundown of the Mormons who played at least one game in the majors last year and where they are at the moment. Tomorrow I'll give a rundown of those who only played in the minors last year.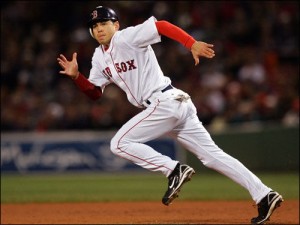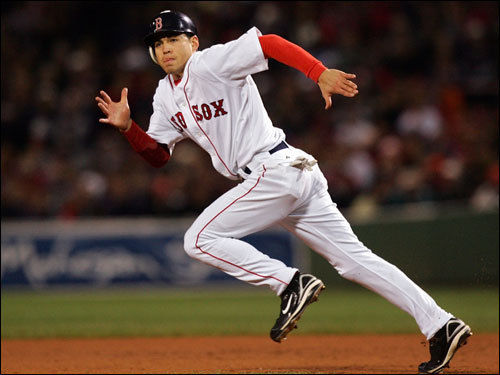 After a stunning performance in the Red Sox' division series against the Tampa Bay Rays that left him with a .500 2013 post-season batting average, Jacoby Ellsbury, along with his team mates, have been stopped cold by the Detroit Tigers' pitching. After a 9 for 18 performance in 4 games against the Rays, Ellsbury is 0 for 6 in two games against the Tigers.
Tiger's starting pitcher Doug Fister struggled a little in the first two innings last night, giving up three hits and a run on a Jed Lowrie single. While Fister then settled down, he later gave up a 2-run home run to Lowrie in the 5th and was pulled after a scoreless 6th with the game tied. The Tigers later won the game 8-6.
No one is surprised, I suppose, that the Mormon athlete who performed best during the year is also best in the post season so far. Jacoby Ellsbury is  nothing less than hot; hitting .571, scoring 6 runs and 2 rbis and swiping 3 bases in 3 games. The only question seems to be: can he keep it up?
Meanwhile, perhaps the most unlikely of the Mormons to start every game of the post-season, Elliot Johnson, will play no more, as the Atlanta Braves were eliminated last night by the Los Angeles Dodgers. Johnson's performance wasn't much help, he hit just .071 with 1 walk and 4 strike outs in four games and 14 at bats–worse than his regular season record by far.
With the end of the regular major league season yesterday, the post-season lineup has become clear, leaving 7 of the 14 Mormon players we follow on teams that have made the post-season in some form. The 7 players are:
John Buck (Pirates)
Jacoby Ellsbury (Red Sox)
Kyle Farnsworth (Pirates)
Doug Fister (Tigers)
Elliot Johnson (Braves)
Adam Rosales (Rangers)
Eric Sogard (A's)
Of these, Rosales has perhaps the most tenuous position. He hasn't seen much playing time as the Rangers have fought hard to make the post season, ending up with a tie for the second wild card spot in the American League. As a result the Rangers face a one-game playoff tonight against the Tampa Bay Rays to see who will get the wild card spot. If they win, the Rangers will then face another one-game playoff on Wednesday against the other wild card team, the Cleveland Indians, to see who will face the Red Sox in a 5-game series starting Friday.
Four Mormon players are on teams that have clinched a berth in this year's playoffs, and another 5 could still make it — and two almost certainly will. Jacoby Ellsbury (Boston Red Sox), Doug Fister (Detroit Tigers), Elliot Johnson (Atlanta Braves) and Eric Sogard (Oakland Athletics) will all experience the post-season. In addition, John Buck and Kyle Farnsworth (both with the Pittsburg Pirates) are very likely to also make the post season. And Jeremy Guthrie (Kansas City Royals), Bryce Harper (Washington Nationals) and Adam Rosales (Texas Rangers), all still have a chance of seeing the post season, if their teams win and others lose.