Posts Tagged 'Taylor Cole'
With the end of the regular minor league season yesterday (except for the Pioneer League, which ends on Saturday, September 8th), the Mormons in the minors can look forward to further games in only two ways: they might get called up to the majors with the expanded 40-man roster that started September 1st, or they might play in any of the minor league championship games that have even begun for some teams.
Here's a run-down of the seven Mormons in the minors who are on teams that will play in the league championships: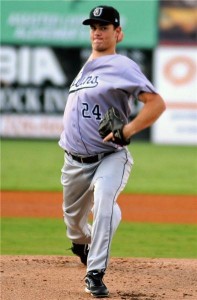 Most of the minor leagues completed their seasons this past week, and the majors expanded their rosters to 40, leading to shuffling among the minor leagues. Two Mormons in the minors were promoted as a result, one went back to the majors, and a total of 7 Mormons may play in the various minor league post-season games.
Among the best last week was Matt Neil, who was one of those promoted. Leaving the Jacksonville Suns (Southern, AA), Neil started this past week for the New Orleans Zephyrs (Pacific Coast, AAA) and turned in a strong performance, blanking the Albuquerque Isotopes over 6 innings, striking out 6 and walking just 1. Neil also pitched for the Zephyrs earlier in the season, but this was probably his strongest performance there. With luck, he will start the year next year in New Orleans.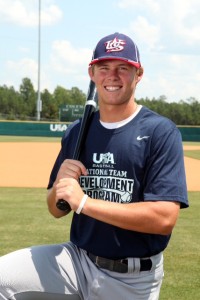 If it is hard to adjust to professional baseball from college for some players, then how hard must it be for players drafted from High School? Mason Smith, who graduated this summer from Rocky Mountain High School in Meridian, Idaho, was selected in the 4th round of this summer's draft (118th overall) by the San Diego Padres. After signing he was sent to the Padre's Arizona League affiliate (the AZL Padres), where he struggled to adjust.  While Smith initially did well at the plate, he fell into a bit of a slump in July, and his batting average dropped to a low of .154. But since then he has adjusted and started hitting. In August he hit .303, and last week he was 4 for 11 (.364) with 2 rbis and a stolen base. No doubt Mason will suffer slumps from time-to-time in the future, but the past month shows he has adjusted to the minors, and may be ready for promotion next year.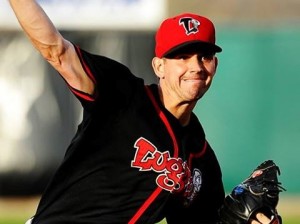 The Lansing Lugnut's Taylor Cole has struggled this season, but seems to be slowly improving, especially in July, given Cole's  2.52 era for the month. This past week he was even better, earning a 1.64 era over 11 innings, despite winning 1 and losing the other of the two games he pitched. Overall he has a sub-4.00 era and a 5-9 record with 71 strike outs. He must be showing coaches what they want to see because they keep starting him and keeping him in the games—he now is 9th in the league in innings pitched at just over 100, more than his totals in either of his previous two seasons in the Northwest (A short season) league.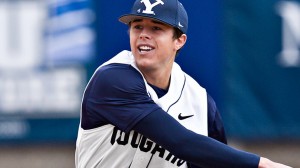 It has to be exactly what any newly drafted ballplayer wants. Adam Law was drafted in early June in the 12th round by the Dodgers, assigned to play in the Arizona League, and there he has played well almost from day one. Law is among the leaders in the Arizona League in OBP, runs scored and stolen bases, and last week he practically exploded, going 10 for 18. While it is very early in Law's career, this performance raises expectations that he may be promoted next year, and hopes that Law, the 3rd-generation in pro ball in his family, may eventually join his father (Vance) and grandfather (Vern) as someone who played in the majors.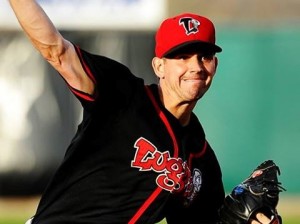 How long does it take before a player becomes accustomed to a new level of play? And how do you tell when they just need more time to get acclimated, or have reached the most of what they can do? Managers and players alike must wonder as they ponder when to promote or demote those who are struggling or performing well. Take Taylor Cole, for example. He pitched very well last year for Vancouver in the Northwest League (A short season), earning a 0.81 era. This year he is still fairly good (3.99 era), but has struggled at times, basically alternating a good start with a start in which he struggled — kind of like his first year in Vancouver (5.88 era).
Given this past week's performance, it looks more like Cole is just becoming better accustomed to the new league. He struck out 7 in 7 innings without giving up a walk and just 2 earned runs (both solo home runs) for his 4th win of the season. Keep it up, Taylor, and managers will have to believe you've become accustomed to this level of play.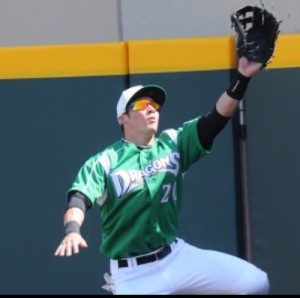 The Dayton Dragons' Jeff Gelalich (pronounced JELL-ah-litch) is pretty good. Among the various Mormon prospects inthe minors, he now has the best batting average (although he is playing in the single A Midwest League). He also has scored 31 runs, walked 21 times and stolen 12 bases in 172 at bats. So should he be promoted to AA?
Unfortunately, he's not so good that he is on the Midwest League's leader boards, which might be a signal that he should be promoted. But he might be good enough for promotion, if there was a need. And it is the "need" part of the equation that is hard to judge in the minors. If the players in AA all have more potential, surely the management won't send them down to make room for Gelalich. And those players may be in AA for the same reason — there are already strong AAA prospects, who are also waiting for something to happen to make the majors—in this case the Cincinnati Reds. Unfortunately, its not just about how good you are, its also about other players and how well they are playing. So everyone in the minors waits and watches and tries to play their best so that when the need is there they can be promoted. Still, with Gelalich's numbers, especially with his .360 average last week, a promotion to AA later this year seems possible.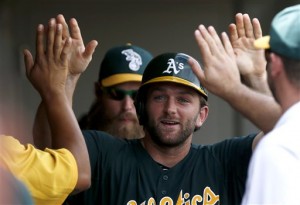 If there is a Mormon "Cinderella" player this year, it sure looks like it is Shane Peterson. After starting last year in AA, working his way to AAA, Peterson was invited to spring training and promptly tore up the ball, hitting .408 over 39 at bats and making a big impression on the Athletics brass. He started the regular season with the AAA Sacramento River Cats, and by last week he was again beating up the white spheroid, going 14 for 27 (.519) and scoring 9 times. So when the As were hit with injuries at shortstop and left field, they called up the outfielder Peterson—and had him play first base yesterday! Huh?
Apparently its temporary. The As regular first baseman, Brandon Moss, is out on paternity leave, and since Peterson has experience at 1st (64 games in AA in 2011) and was hitting better than the backup first baseman, Nate Freiman (current batting average .176), he got the job. What will happen next? I assume it depends on how Peterson adjusts and performs. Yesterday he went o for 4 with a strike out, but the As won the game and Peterson performed well in the field, so he has at least a few games—till Moss returns—to prove himself.
While this past week Peterson outperformed any other Mormon in the minor leagues, he wasn't the only player making a difference at the plate.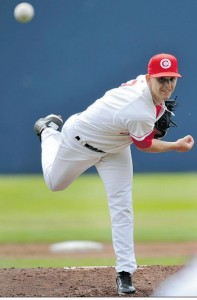 Somewhat surprisingly, the story of  Mormons in the minor leagues last week was a pitching story. The assumption I ususally make is that pitchers need time to warm up to the season—they often don't perform well for the first few games of the year. But the Mormon pitchers in the minors were split 50/50 for the past week—half pitching well and half poorly.
[Most of the Mormons (9 of 15 players) we know about in the minors are pitchers—likely because we don't have a very complete list.]
Perhaps the strongest performance last week was from the Lansing Lugnuts' Taylor Cole, who struck out 7 and blanked the Lake County Captains over 6 innings for a win. But not far behind Cole was the veteran Mitch Talbot, currently with the New Orleans Zephyrs, who notched a win in 5 innings, also without giving up a run. And reliever Bryan Harper (Bryce's older brother) earned a 0.00 era in 1 1/3rd innings of relief last week.
In the Omaha Storm Chasers playoff battle against the Albuquerque Isotopes, Mitch Maier homered as the Storm Chasers went up 2-1 in their quest for the AAA championship. Maier was 1 for 5 in the contest with 2 rbis and a strike out. Meanwhile, in the other PCL game, the Sacramento River Cats benched Stephen Parker again, and again lost when they did so. The River Cats now trail the Reno Aces 1-2 in their playoff.