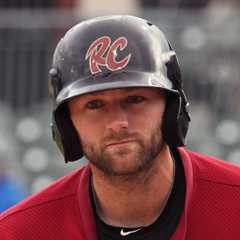 The Sacramento River Cats' Shane Peterson (Pacific Coast League – AAA) has been really good this season. He has been hitting over .300 all year, and is high on the leader board of the Pacific Coast League in multiple categories. And he played in the AAA All Star Game. And then there was last week.
Peterson's performance last week was easily the best of his season so far. He was 12 for 25 (.480) and scored 10 runs and earned 9 rbis, based on 3 home runs. If it seems like the single walk he managed last week is low, its because he got so many hits. There seems little chance that Peterson will not be in the majors by the roster expansion on September 1st.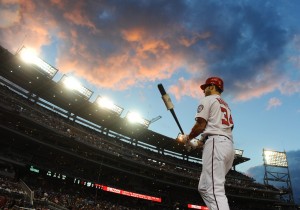 It seems impossible, but when the number of events is small enough surprising things can happen. And with the All Star break cutting down the number of games this past week to three (on Friday, Saturday and Sunday), we probably shouldn't be surprise that 4 of the 5 active Mormon batters in the majors managed to hit .500 last week. Exactly .500.
Of course, the more at bats someone has, the more surprising .500 is. And over the three games the highest number of at bats came from Jacoby Ellsbury, who was 6 for 12 over the three games this past weekend—boosted by Sunday's game in which Ellsbury was 4 for 4. He was followed by Bryce Harper (5 for 10), Darwin Barney (2 for 4) and Eric Sogard (2 for 4). The other Mormon batter, Adam Rosales, was 0 for 3.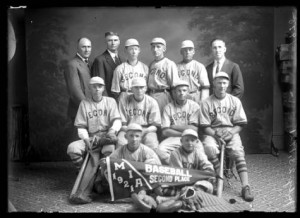 In the late 16th century Henry IV of France expressed a desire that everyone in his realm would "have a chicken in his pot every Sunday." That idea showed up again in Herbert Hoover's promise of a "chicken in every pot"—the politician's promise of prosperity.
I'm not sure whether "a baseball team in every ward" is a promise of prosperity or programming gone awry, but that is essentially what leaders of the MIA suggested in 1922—some years before Hoover made his ill-fated promise. They wrote: "Each ward should have an organized baseball club, and each stake should have an organized baseball league…"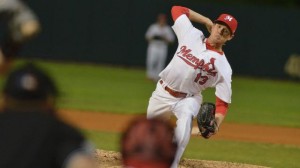 On their way back from injuries earlier in the season, both Boone Whiting of the Memphis Redbirds (SLC – Pacific Coast League – AAA) and Nik Turley of the Scranton/Wilkes-Barre Rail Riders (NYY – International League – AAA) have pitched well, and they both improved their records last week, ahead of the AAA all star game tonight. Whiting was slightly better, earning a win and shutting out his opponent in his 5 innings of work while giving up 2 hits and striking out 7. With the shutout, Whiting's season era is down to 3.92, mostly making up for the bad outings before his injury. Turley gave up just 1 run in 5 2/3rds while striking out 2 and bringing his season era down below 5.00. Turley has pitched less than 22 innings since returning from the DL.
In the history of the MLB All Star Game, seventeen Mormons have been selected, including four current players who have been on a MLB roster this year.
As I watched the game this evening, I did the research and put together a list of those Mormons who have been selected in some year. I was surprised to discover that the first Mormon appeared in 1936! And this is only the 3rd year since 1997 that no Mormon player has been selected.
Can you name the four current players who have been all stars? How about the other 13 Mormons who have been selected?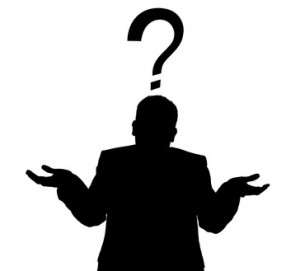 Unfortunately, none of the active Mormons in baseball's major leagues will appear in tonight's Home Run Derby — nor will any appear in tomorrow's All Star Game. Its an off year for Mormons, I suppose. But as you are watching the Derby, ask your friends the following trivia question:
Which Mormon hit the most home runs in Home Run Derby history?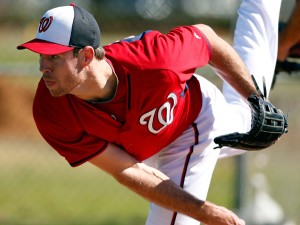 Best among Mormon pitchers last week, Doug Fister continues his exceptional performance following his stint on the disabled list earlier this season. With a 2-run 7-inning (2.57 era) start this past week, Fister has his season era down to 2.90, good enough for 18th in the majors, if he had pitched enough innings to qualify. Perhaps the only black mark on the start was that Fister gave up his 7th and 8th walks of the season.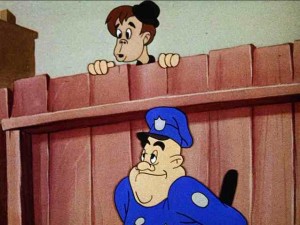 With baseball very popular in the early 1900s, the editors of the Improvement Era joined many other publications in the U.S. and published stories about baseball. Often these stories were, like so many other stories in religious magazines, didactic in nature — seeking to make a point about moral choices. And while in the long run these stories could have easily turned off kids as much as taught them morality, they were, nevertheless, part of what readers of Church magazines experienced and read.
The following story is one of many published in the Improvement Era that featured baseball as an element of the story. I plan to periodically republish here some of those stories.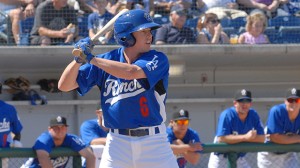 Since he joined the Dodgers last year, Adam Law has seemed to me to be headed to the majors, making his family the 6th three-generation MLB family. And when he performs like he did last week, that possibility seems all the more likely. Law was 14 for 29 (.483) last week, scoring 7 runs, stealing 3 bases and walking twice while earning 2 rbis. And that performance raised his season average to .316 (11th in the California League) and OBP to .391. Law still has a long way to go, but he does seem like he is on his way.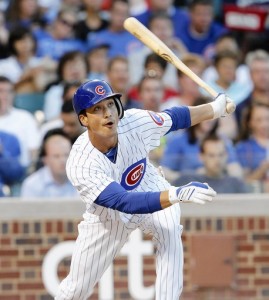 Cubs second baseman Darwin Barney was great last week — better than any other Mormon in the majors. Barney held his own fireworks show, with his bat this time, on July 2nd and was short of hitting for the cycle by a home run. Barney was 8 for 21 last week (.381) scoring 3 runs and earning an rbi, and in the process raised his average for the season by nearly 25 points to .219—closer to his career norm.
Close on Barney's heels last week was Adam Rosales, brought up from the minors as a backup infielders for the Rangers. Rosales was 3 for 10 last week with 3 rbis. But given Rosales past performance in the majors, it doesn't seem likely that he will be able to keep up that average.