Posts Tagged 'Chicago Cubs'
I've neglected following the transactions and changing status of the Mormon players for the past several months — a bit of a vacation, I suppose. But with spring training rapidly approaching, I thought I should get the status up to date and start following where everyone is. Today's update only includes the players who played in the Majors last year.
There are still a couple of players who have played in the majors in previous years whose status is uncertain—Kyle Farnsworth and Brandon Lyon both had strong enough years in 2012 that I think they are likely to be picked up by someone.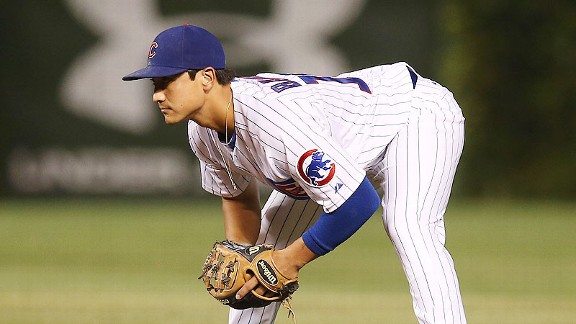 You may have missed this news from the regular season, and I've been wanting to write about it ever since I saw it. In the field, Darwin Barney, in just his second season in the majors, has been nearly perfect. During the entire season he committed just two errors, and that while playing 2nd base, one of the most error prone positions in baseball.